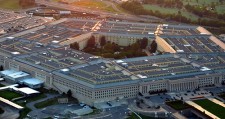 The 10-Year IDIQ Contract Will Support Complex Satellite Services Requirements for the Federal Government.
VIENNA, Va., September 5, 2017 (Newswire.com) - Lepton Global Solutions, a leading small business provider of customized, cost-effective, end-to-end satellite communications solutions, today announced their award on GSA's Complex Commercial SATCOM Solutions (CS3) Contract.
CS3 is designed to support a wide range of defense-related satellite communications requirements. The 10-year contract has a ceiling of $2.5 billion and was awarded to both small and large businesses.
With robust OEM partnerships, a global installation network, a 24x7 Network Operations Center, and iDirect infrastructure at teleports in Europe, the Pacific, and the U.S., Lepton is well-positioned to compete on CS3 task orders of broad scope.
"Lepton's core capabilities embody the solutions Federal agencies seek from Industry with the CS3 vehicle. We look forward to offering the Government flexible, high-value integrated solutions using our networks and expertise," said Isabel Bacon, managing partner at Lepton.
About Lepton Global Solutions
Lepton Global Solutions specializes in the engineering and delivery of customized, yet cost-effective turnkey satellite communications solutions to commercial and government customers. Lepton's end-to-end solutions, which go beyond managed satellite services to include VSAT equipment installation, 24×7 technical support, and customized back end IT infrastructure, are tailored to meet customer-specific needs.
Lepton is headquartered outside Washington, D.C., in Vienna, Virginia. For additional information, please visit www.leptonglobal.com.
Source: Lepton Global Solutions
Share: